Colombo Municipal Council (CMC)
Colombo Municipal Council (CMC) is the largest Local Government Authority in Sri Lanka and one of the oldest in South Asia. Established in 1865, it has grown into a large organization catering to the needs of a resident population of 647,100 (2001 census) and a floating population of nearly 500,000 (estimated). The Colombo Municipal Council covers the Colombo and Thimbirigasyaya Divisional Secretariat Divisions. CMC covers an area of 37 km2 and divided into 6 MOH areas (Districts) and 47  PHI areas (Wards) for administrative purposes. 
Today the council with 15 Departments is mainly responsible for the provision of services such as public health and curative services, solid waste management, maintenance of roads, Lands and Environmental Development, street lighting, water and drainage, and veterinary services. In addition to these there are number of Departments providing social services, sports and recreation, library services together with finance, rates, secretarial and training departments.
The below are located in the CMC area to provide health care services for the public.
MCH Clinics- 14
Dispensaries in the curative section- 32
Microbiology Laboratory-1
National Hospital ( with a Dermatology Clinic )
Lady Ridgway Hospital ( with a Dermatology Clinic )
Police Hospital, Narahenpita
Army Hospital, Narahenpita
Air Force Hospital, Narahenpita
De Soyza  Maternity Hospital
Castle Street Teaching Hospital
Eye Hospital,Maradana
CMC Dispensaries - 32
CMC Maternity Homes and Child Welfare Centers -13
District Hospital, Maligawatta
Navy Hospital, Navy Headquarters, Colombo 01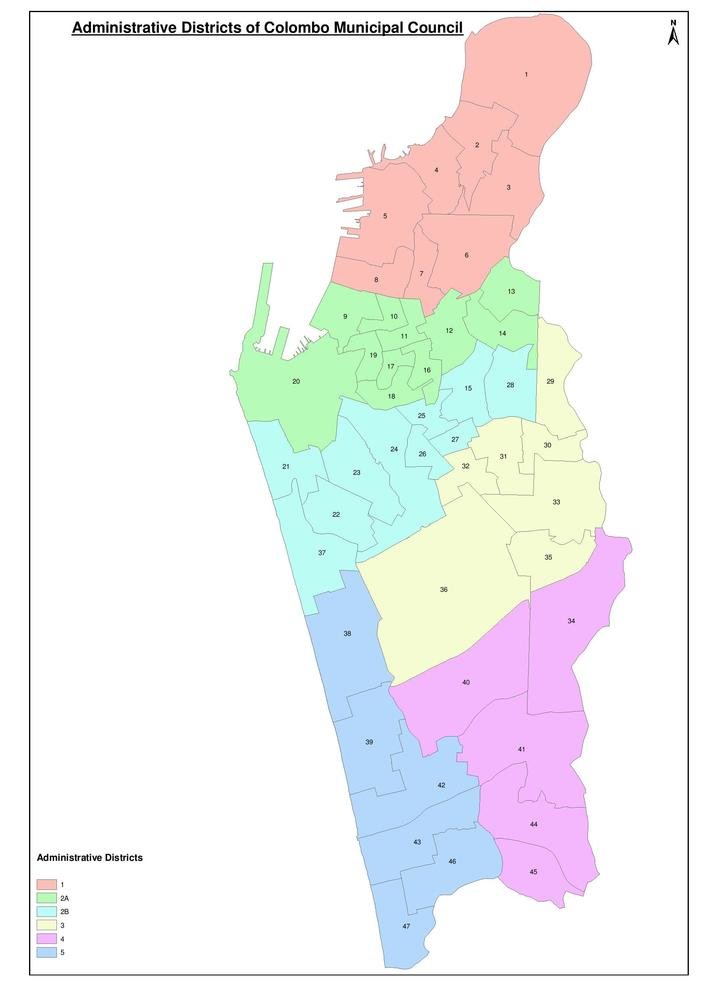 Map of Colombo Municipal Council (CMC) area